If you haven't heard, it's Shark Week on the Discovery Channel. I am all about sharks; I've loved them ever since I was a kid when I read Shark Lady, a book about the life of Dr. Eugenie Clark. (She was amazing, by the way, and wrote two books of her own, Lady With a Spear and The Lady and the Sharks.)
After reading Shark Lady, I discovered everything I could about sharks, wanting to become an ichthyologist. I'd come home from the library with piles of books about sharks, an obsession not shared by anyone else in my family, then and now. My favorites are still the great white shark and the mako, both huge and aggressive. I also love the whale shark, the biggest fish in the ocean. It has no teeth, only baleen to filter for tiny prey, and is so docile that it doesn't seem to mind when divers want to swim along beside it.
Eventually, I gave up on being an ichthyologist but not on my fascination with this top predator. I still want to swim with them someday. Not only are they super-cool, but they're really important to the ecosystem. Unfortunately, they're also endangered due to fishing, both of them and their food sources, and global warming. That's where Shark Week comes in.
Sure, Shark Week is ultra-hyped, but it also educates us about these amazing creatures. Jaws, while a wonderful book and movie, is truly a work of fiction and gave people the wrong impression about sharks, something that the author, Peter Benchley, regrets tremendously. He has since devoted a lot of time, money, and energy to educating people about what sharks are really like. (For example, they don't form vendettas against small town sheriffs. They don't have vendettas, at least I don't think so. You know who I would have a vendetta against if I were a shark? Fishermen. But I digress,) Shark Week does involve a lot of the entertainment aspect, but it highlights an animal that deserves our respect.
See how cute they are?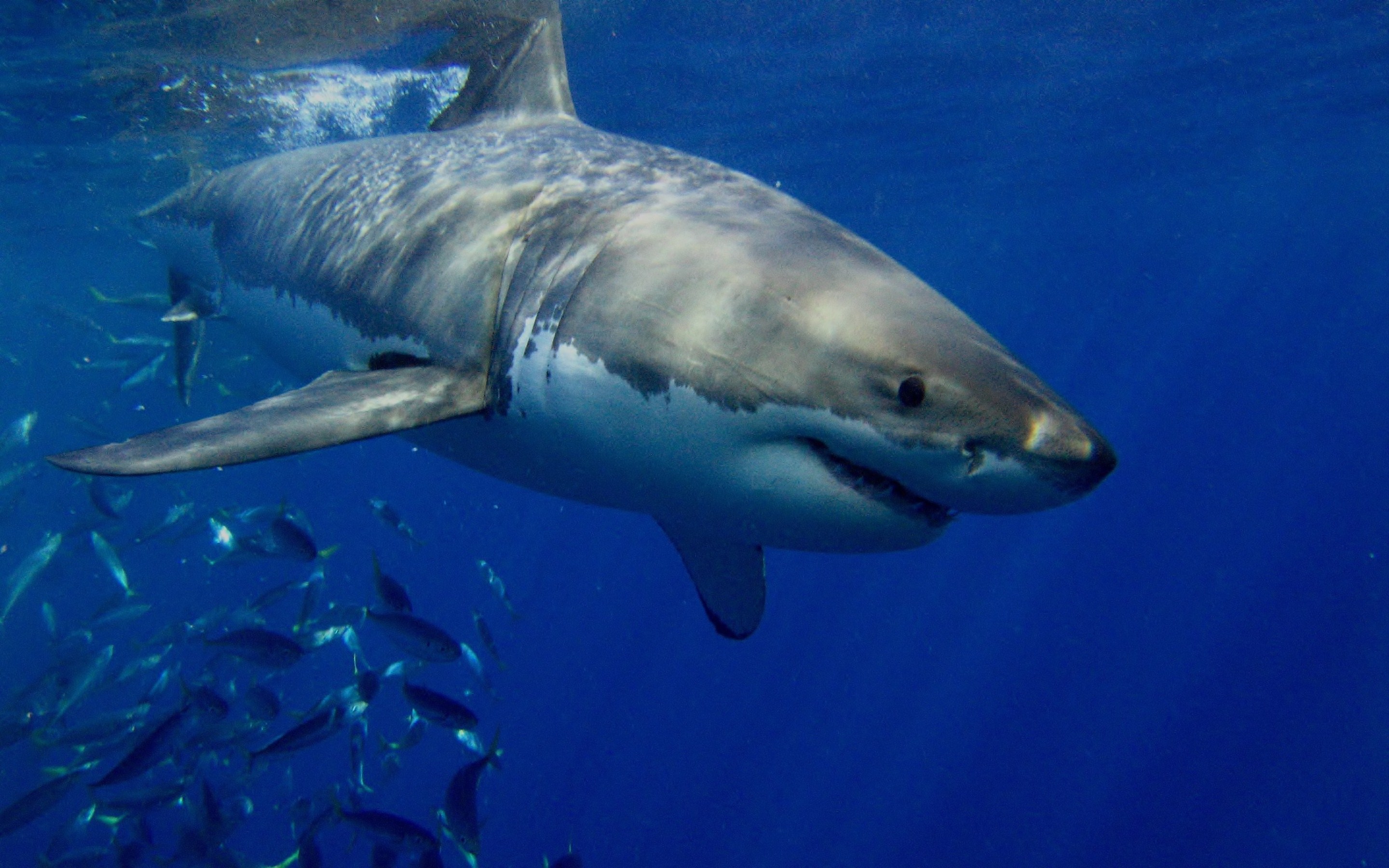 Admittedly, they're not terribly snuggly, but there's something ancient and elegant about them. They deserve our respect, so educate yourself.
Do yourself a favor a watch Shark Week on Discovery through this weekend. Oh, and read Shark Lady. It's a life-changer.